This competition entry has two aims: 1) To inform pharmacy users about drug resistant bacteria (DRB) by offering a range of interpretive and interactive media – including interaction with pharmacy staff, and 2) To encourage self-care (and care for others) by providing quality spaces, including outdoor seating and a multimedia 'living room' waiting area, which invite mindfulness practice. There are three main features:
ARTWORK – What are drug resistant bacteria (DRB)? A visually engaging artwork ('installation') that shows how bacteria can become resistant to antibiotic drugs forms a key feature throughout the space.
INTERACTIVE SPACES – What can I do about DRB? Four individual spaces within the pharmacy provide different types of information, ranging from facts about antibiotic use through to games and immersive experiences, as visualised in the design poster.
DRB INFORMATION 'BY PRESCRIPTION': To explain the artwork and encourage pharmacy users to engage with the four interactive spaces, a series of "DRB Prescriptions" can be handed out by pharmacy staff when customers are handing in their drug prescriptions.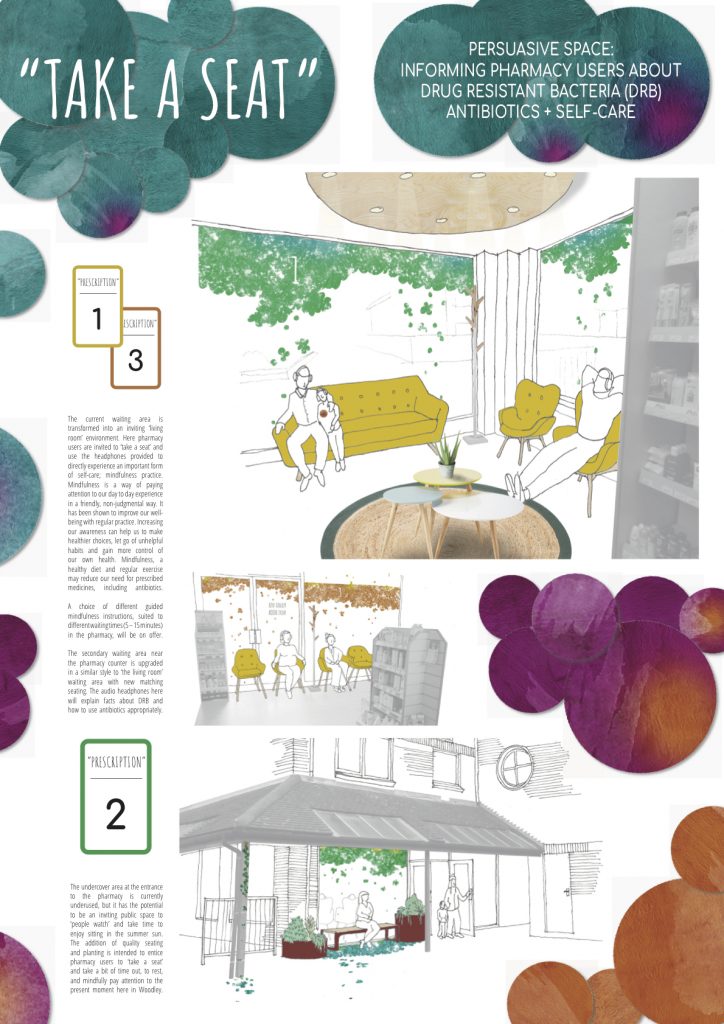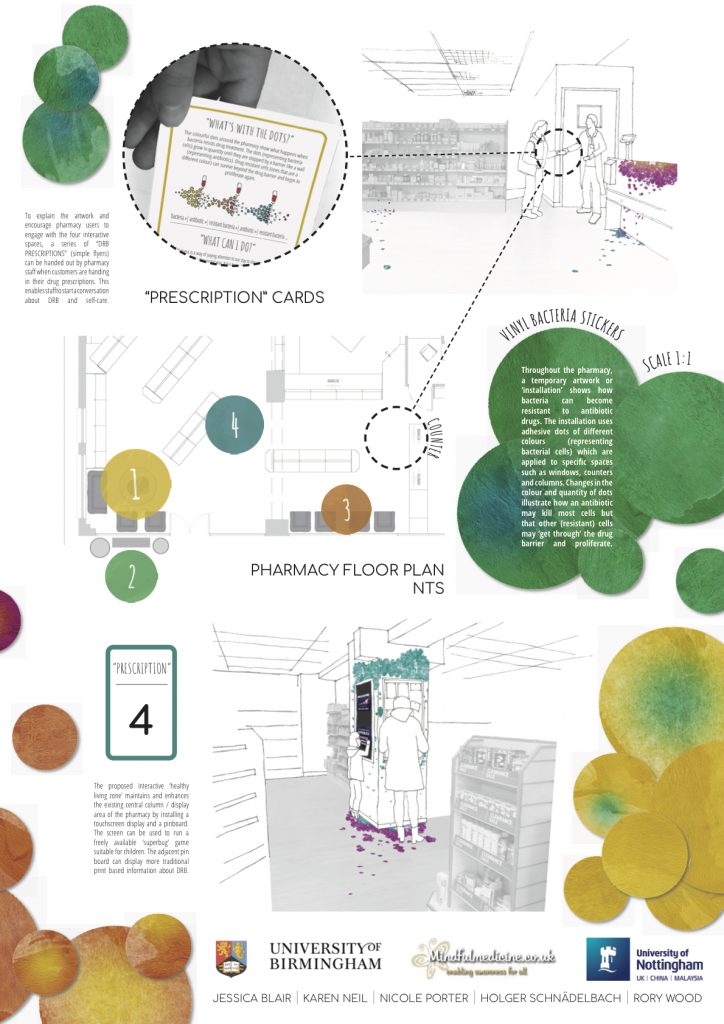 This was a competition entry to the 'Information Design and Architecture in Persuasive Pharmacy Space: combating AMR' (IDAPPS) project competition.
A collaboration between Jessica Blair (immunologist), Karen Neil (pharmacist and mindfulness trainer), Nicole Porter (designer), Holger Schnädelbach (architect and interaction designer), Rory Wood (architect).