The experimental work with ExoBuilding inspired the development of Breathing Space, a proto-product of a breathing room. Breathing Space was designed and engineered in close collaboration with a care home, a yoga practitioner and a mindfulness practitioner. It reflects the need to be open and accessible, to fit into many different spaces, to be transportable and to be welcoming and very easy to use. Two wireless breathing belts are individually coupled to one side of Breathing Space. A tablet app allows control over whether one belt or two drive Breathing Space and whether it runs an automated pattern. Breathing behaviours by up to two people can be tracked for analysis and a set of mindfulness sessions are available. We have seen its usefulness in for example one to one yoga teaching where breathing is essential, in non-verbal communication amongst an elderly couple and in giving people control over their environment in a care home.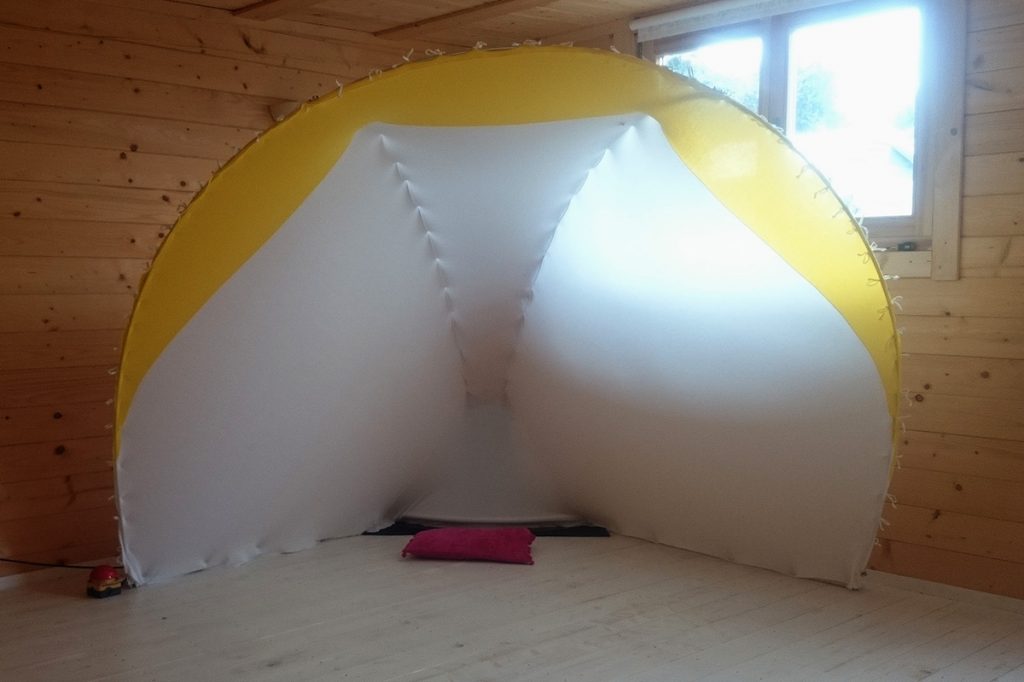 In collaboration with Sycamore House care home, the Imagine project, Jeannette Bunyan and Karen Neil. Working with Nils Jäger, Kevin Glover, Stuart Moran and Anthony Brown.
Breathing Space was funded by the University of Nottingham through the Nottingham Research Fellowship 'The Built Environment as the Interface to Personal Data'.